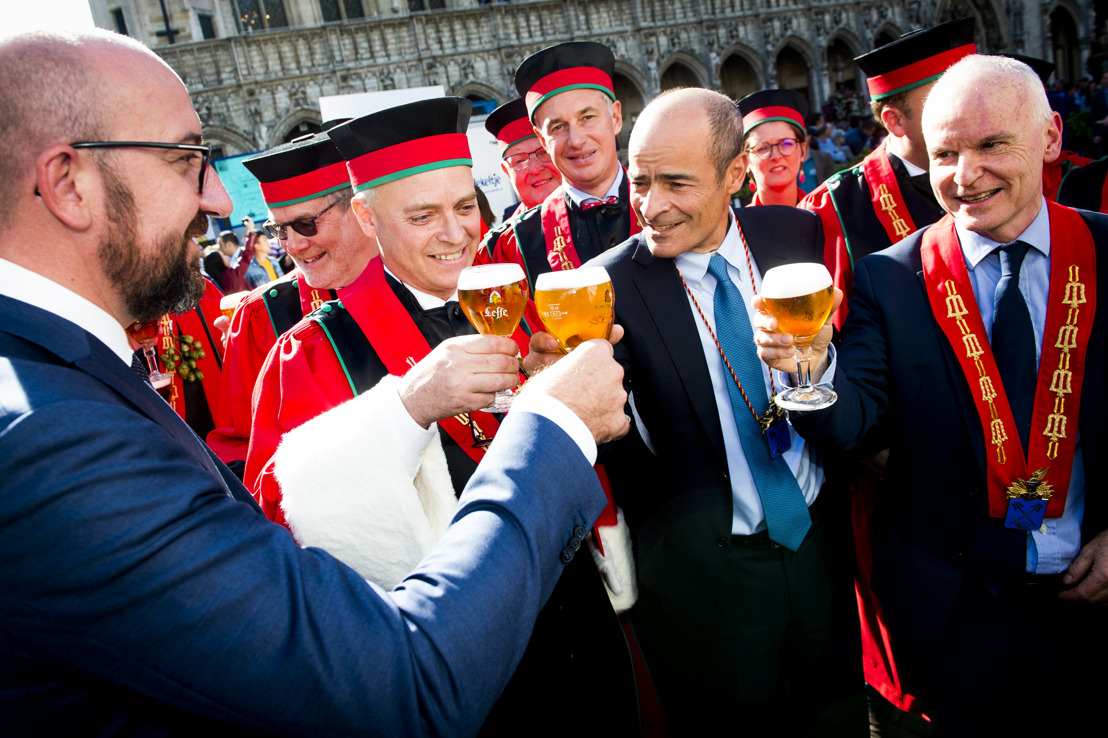 Carlos Brito admitted to the Knighthood of the Brewers' Paddle
20ste edition of the Belgian Beer Weekend on Brussels' Grand Place
Vrijdag 7 september 2018 — Leuven – September 7, 2018 – From the 7th to the 9th of September, the Brussels Grand Place will be the stage for the 20th edition of the Belgian Beer Weekend. On the occasion of this events' grand opening, the new "Knights of the Brewers' Paddle" will be enthroned. This year the honor falls to Carlos Brito, CEO of AB InBev, prime minister Charles Michel and university professors of a number of leading brewing faculties
Membership of the Knighthood of the Brewers' Paddle is reserved for those who made an important contribution to the Belgian beer industry, either commercially, politically or socially, and who can therefore present themselves as ambassador for the brewing world.
"I am very proud to be included in this unique and tradition-rich society. The Knighthood of the Brewers' Paddle is another great example of the Belgian beer culture. The success of the Belgian Beer Weekend, both locally and internationally, not only proves that this beer culture is lively and strong, but also shows the extent to which beer and the beer culture are being appreciated. AB InBev owes a lot to the beer culture, and plays an important role in advocating it.", says Carlos Brito, CEO of AB InBev.
After the ceremony, the 20th edition of the Belgian Beer Weekend was officially opened. Visitors from all over the world find their way to the Grand Place in Brussels this weekend to enjoy a delicious Belgian beer on one of the worlds' most beautiful squares.
For more information about the Belgian Beer weekend, see www.belgianbeerweekend.be