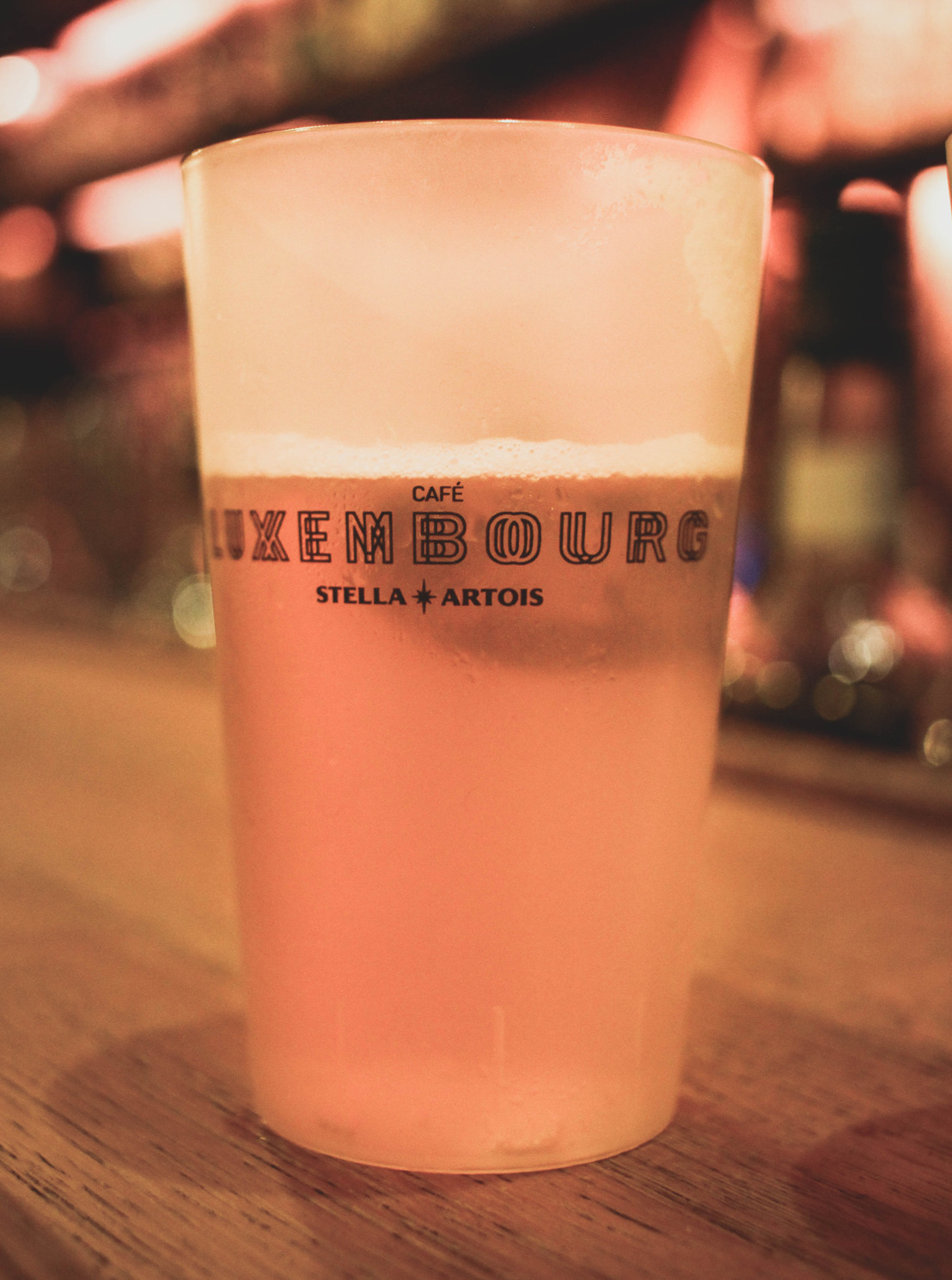 AB InBev and Plastic Free Plux help to eliminate single-use plastics from Place Lux
Vrijdag 15 februari 2019 — Café Luxembourg is the first bar on the Luxembourg Square to eliminate single-use plastics. Hundreds of people gather every Thursday for the popular afterwork in the bars on the square in front of the European Parliament. It gets very busy, which causes the bars on the square to use single-use plastic cups. The NGO Plastic Free Plux is a part of BrusselsTogether ASBL and was founded last year by Adrian Tot and Elias De Keyser. The NGO can be found outside in the middle of the square on Thursdays, where it gives people who go to these bars the chance to rent a reusable cup for a deposit of two euros. People who return the cup, get their two euros back. Café Luxembourg is the first bar on the square to implement the Plux cups inside the bar. Plastic Free Plux hopes to make the entire square free of single-use plastics
8000 single-use plastic cups
Adrian Tot: "Every Thursday about 8000 single-use plastic cups are being thrown away on the Luxemburg Square, polluting our environment. The concept of circular economy is our main driver, where all reusable cups are kept in the loop for as long as possible, while recycling the ones that are damaged. Our concept brings the bar owners, breweries and customers together to develop a sustainable solution that is a win-win for all stakeholders. We hope the implementation inside Café Luxembourg will cause a snowball effect. Our wildest dream? To eventually make all the bars in Brussels free of single-use plastics!"
Axel Van Tuijn, manager of Café Luxembourg, is delighted: "We are very satisfied with the collaboration with ASBL Plastic Free and the support of AB Inbev, which allowed us to be the first to launch the reusable cups on Luxembourg Square. We hope that this will encourage the neighbouring bars to do the same. From now on, more than 1000 cups will be saved weekly in Café Luxembourg. "
Financial support of AB InBev
The cups were made with the financial support of the AB InBev Brewery. For them, this project fits within a broader sustainability strategy: "We are proud to support this initiative. On the one hand we limit the amount of plastic that is put into circulation, on the other hand we also reduce litter on the street. As a brewer we are dependent on nature. Beer is made from natural ingredients. Without a healthy eco-system, no beers. AB InBev is committed to smart agriculture, water management, circular packaging and climate measures, among other things."
The cups will be used inside Café Luxembourg starting from February 14th at 6 pm. Come and celebrate Valentine's Day sustainably with us!